Many of us are night owls who wake up after the world sleeps! It is then that we feel like having a drive around and live life king size on the open roads. Suddenly we feel the hunger tease and look out for the places to visit in Delhi at night who are ready to welcome with open arms, whatever be the time. We dedicate this post to the crazy 'night owlies' out there to satiate their hunger pangs after the dusk especially in the gleam of the night!
1.Shivaji Stadium
Head straight to Shivaji Stadium bus stand when the night awakens and you fill find several BMWs and Audis already flocking the area for experiencing the midnight glory of the place. Also the food is very cheap here and you can indulge in the scrumptious food all night long. Especially don't miss out the chhole-bhatura shop opposite the bus stop with a variety of options available and the aloo-chat guy on the pavement alongside the bus-stand. This place has a lot more to offer till 3am at costs about INR 300 for two.
2.Patel Chest Chai Walla, North Campus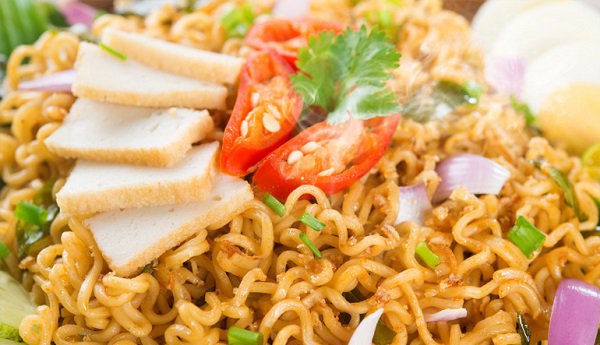 If you stay anywhere near the North campus or are a student in the vicinity, you ought to know this place really well. While you are strolling around the VC garden or the campus area, turn towards this place fora steaming cup of chai with hot variants of Maggie available or even cutlets and pakoras. Its open right till 5 am in the morning. Everything will just taste flawless at that hour at a pocket friendly price of INR 250 approx. for two people.
3.Samosa, Kachori wala outside Bangla Sahib Gurudwara
Strolling in CP late night and want to grab a bite? Only God can come for your rescue! This isn't any joke, just head towards Bangla Sahib Gurudwara. Although the Gurudwara kitchen closes at 11.30 pm, this places to visit in Delhi at night welcomes the famished gang with steaming cup of tea and absolutely hot samosas and kachoris. This place is just opposite to the backside gate of Bangla Sahib. You can eat to your stomach's fill just at INR 40 approx.
4.Jama Masjid, Chandni Chowk
Jama Masjid area, is all lit up till around 2 am and the grandeur of this place certainly needs to be checked out. Enter the lane opposite Gate no 1 and you will witness the area flooded with vendors offering you meaty delicacies with the piquancy you will find nowhere else at dirt cheap prices. The almond milk, fluffy gulabjamuns and firni are a must have! Be willing to spend about INR 300 for two persons.
5.Baba Kharak Singh Marg , CP
CP is an all- time favorite hangout places to visit in Delhi at night for any Delhite. This place welcomes the nigght crawlers too at Baba Kharak Singh Marg which can offer you a plethora of food options from yummy parathas to fluffy chhole bhature to daal maakhni and naan and much more. Take your gastronomical gang along and dig into it all by spending approximately INR 150 per person.