Bollywood love stories never deter from making headlines. We put the other professional news on hold and get glued to read any romantic or emotional Bollywood love story to not to miss a detail. With this blog, we take you through the idealistic Bollywood street throwing spotlight on some of the lesser known Bollywood love stories.
1.Akshay Kumar and Twinkle Khanna
Akshay Kumar has always made a buzz in the Bollywood gossip for his rumored linkups with several actresses before, like Raveena Tandon, Pooja Batra and Shilpa Shetty. But this never deterred Twinkle Khanna to fall in love with this evergreen Khiladi of Bollywood. After dating for a while, the couple tied the knot in 2001.
2. Divya Khosla Kumar and Bhushan Kumar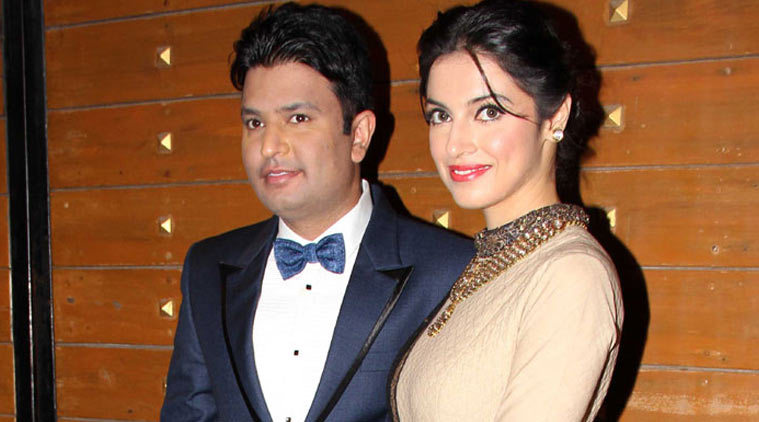 The son of legendary Gulshan Kumar, Bhushan Kumar met the gorgeous Divya Khosla on the sets of the movie 'Ab tumhare hawale watan saathiyo' and the duo started chatting via text. Divya backed off after a while owing to his then Casanova image. But Bhushan pursued his lady love and treated her and her family with a lot of humility. Eventually Divya too fell for his true love and the couple got married in 2005.
3. Rani Mukherjee and Aditya Chopra
Rani Mukherjee and Aditya Chopra are one of the most reclusive couples of Bollywood. Aditya met Rani professionally for the first time on the sets of 'Mujhse Dosti Karoge' which Aditya was producing under the banner of YRF. The filmmaker officially started dating Rani after his divorce with his then wife Payal Khanna. Aditya got married to Rani in a secret Italian wedding on 21st of April 2014 which Rani referred to as a continuation of her fairytale.
4. Sanjay Dutt and Manyata Dutt
Most of us might have gone through several debatable stories about Sanju baba doing the rounds in the media. Sanjay has been married twice before and while he was supposedly dating Nadia Durrani, a junior artist, he happened to meet Manyata who was then known by the name Dilnawaz Shaikh. Manayata was very caring towards Sanjay and often brought home cooked food on his film sets. She also shielded him from various fair-weather friends and stood strong in his difficult times. Sanjay couldn't stop from falling for Manyata and the duo tied the knot in 2008.
5. Neha Dhupia and Angad Bedi
Their love story is no less than a Bollywood masala film. Angad had first noticed Neha in a gym when she was just 20 and was determined to woo her. Angad and Neha became good friends later and one fine day he asked Neha's parents for her hand in marriage which completely left her dumbfounded as she was dating someone else. Finally, when the couple decided to get married, Angad didn't go on one knee and all. He just announced to her that they are getting married in the next two days! The hush hush wedding ceremony took place on May 10,2018. 
These fairytale weddings showcase the power of true love and make us believe that the institution of marriage certainly works. The couples who have etched out these super Bollywood love stories are very much going strong and we wish them all good for all their life.