The entire world was left shell shocked after the cold-blooded attack on two churches in New Zealand Terror attack, in which 49 people were killed and more than 20 people were seriously injured. New Zealand is an otherwise peaceful nation, but the unprecedented mass shootings which were meticulously planned have badly shaken the people. The gruesome act was badly condemned by the prominent leaders all over the world including the New Zealand Prime Minister Jacinda Ardern who described it as 'one of the darkest days' of her New Zealand Terror attack. She said that such culprits with extremist views have no place in her country or anywhere in the world.
Brenton Harrison Tarrant, an Australian citizen aged 28 years has been found guilty for these New Zealand Terror attack and is facing murder charges. He appeared in the Christchurch courtroom. He was handcuffed and accompanied by three armed officers. He was silent during the courtroom session and will reappear in the court on April 5th.Also,Daniel John Burroughs,an 18-year-old man is charged with 'intent to excite hostility or ill-will' as a separate court filing.People arrested under the charges of causing these attacks including Tarrant were never on any watch list.
The Christchurch Mosques Attacks:
It was Friday, the busiest day for most of the mosques all around the world, when a gunman targeted two popular mosques in Central Christchurch in the afternoon.
The first shooting took place at al Noor mosque just after 1.30 pm which was the deadliest of two. He even posted a racist declaration online and streamed the live video of his attack on Facebook. The 17-minute video shows just a part of the New Zealand Terror attack probably shot from a helmet camera worn by the gunman. The footage immediately went viral despite several attempts to stop streaming but multiple links got created in no time. This attack lasted for almost about six minutes including the time when the shooter returns to his car to retrieve more arms, killing 41 people there. He then headed towards Linwood mosque about 3 miles away opening fire on people walking on the street.  Shortly after the live streaming ended, the second attack took place at Linwood mosque killing 7 people there and another one succumbed later at hospital.
New Zealand's gun control laws to be inspected: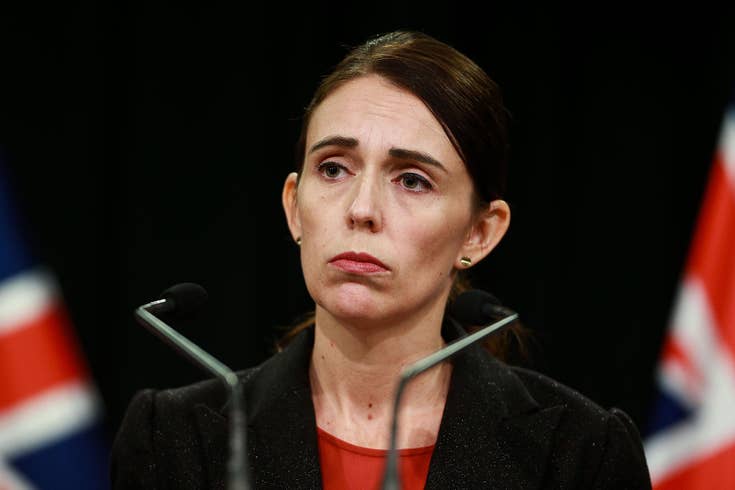 In response to the terror New Zealand Terror attack, Prime Minister Ardern on early Saturday (local time) announced that the laws regarding guns would be revised and implemented soon. The main culprit was found to possess a gun license and made use of 5 guns for this New Zealand Terror attack which included two shot guns and two semi-automatic weapons.
This is the second major deadly New Zealand Terror attack in this otherwise peaceful country. The previous one was nearly 30 years back when a man had killed thirteen people in a shooting rage. The gun laws did change after this New Zealand Terror attack but are comparatively more relaxed than most western countries. The gun owners are required to have a license, but they don't need to register their guns.
Nationalities among the injured and dead:
Officials have not revealed the names of those killed, but a list of missing persons has been published by the New Zealand Red Cross on its website. The list includes people from Afghanistan, Bangladesh, India, Pakistan, Jordan and Saudi Arabia.
A few local news reports stated that at least two people from Jordan were killed and another three from Bangladesh. Five people from Pakistan are missing, and several others were injured, officials in Pakistan confirmed. Other foreign ministries around the world claimed that some of their citizens were caught up in the New Zealand Terror attack.