India joined the decision of several other major countries to ground all Boeing 737 MAX airplanes late Tuesday. This decision came to be implemented after an Ethiopian airline crashed a few days ago killing all 157 people on board which included four Indians. This unfortunate Ethiopian tragedy is the second disaster involving this new model and has raised questions regarding its safety.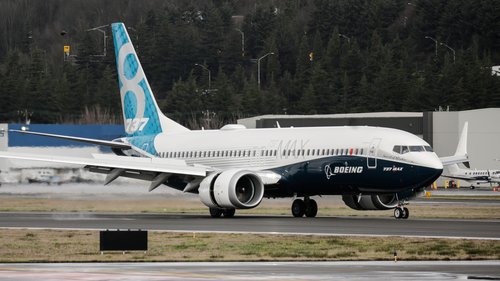 The decision by DGCA will impact Spice Jet and Jet Airways the most as this kind of airplane is mainly used by these airlines. Spice Jet had earlier claimed to continue using these Boeing 737 MAX airplanes with additional precautions as stated by DGCA. Spice Jet added that this airplane type has flown hundreds of thousands of hours globally and that many of the world's finest airlines are using this. But the aviation ministry decided on the planes to be grounded until appropriate modifications and safety measures are implemented for their safe operation. The ministry tweeted that passenger safety has always been their top priority and they will take every step to abide by the same. They plan to consult all the other airlines and aircraft manufacturers and work closely with regulators around the world to resume the services of grounded planes and ensure safety of the passengers.
Just a day prior to implementation of ban, DGCA had allowed the use of Boeing 737 MAX airplanes under stricter conditions. But now, with this ban implemented 12 such working aircrafts have been stranded. With this sudden ban, the already sky-high domestic fares implemented by Indigo and Jet airways is estimated to escalate even further.
Separately, EASA (European Union's aviation safety agency) suspended all flights by Boeing 737 MAX airplanes and 737-9 airplanes which are reportedly the two affected models. All the major countries immediately followed the ban. Jet Airways was already facing troubles which had put Spice Jet in a sweet spot.India implementing this ban, has come up as a major blow to the rising business of Spice Jet which it intended to expand across West Asia. Spice Jet's shares drastically fell late Tuesday indicating a downfall in the company's revenue and profitability.