Thursday morning, April 18,marked the announcement of films chosen for the 72ndCannes Film Festival 2019 in a press conference in Paris. The film festival is set to kick off on May 14 and conclude on May  25. The announcement has unveiled the Cannes Film Festival 2019 lineup which includes films by 13 women film makers, more American titles than the previous year and several genre movies.
Out of the 47 films announced on Thursday, 12 are directed by women, one being co-directed by two women. Also, four among these films are chosen for the coveted Palme d'Or. The U.S. is significantly represented with films by Terrence Malick who is presenting ''A Hidden Life'' which is a war time drama, Ira Sachs who is set to unveil Isabelle Huppert starrer "Frankie" and director Jim Jarmusch, with "The Dead Don't Die".
Opening film:
"The Dead Don't Die", a zombie satire isannounced as the opening night film.Jarmusch is back with a bangin the prestigious Palme d'Or competitionwith this filmaftershowcasing "Paterson" in 2016. The moviestars Adam Driver, Bill Murray and Chloe Sevigny as police officers who have to protect their small town from the 'undead'.
Elton John willgrace Promenade de la Croisette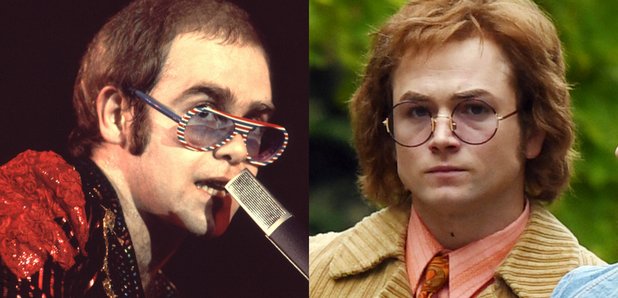 The biggest star to walk the red-carpet would be John Elton whose early career is immortalized in "Rocketman" by British director Dexter Fletcher. It is describedby the artistic director Thierry Frémaux as "a signal of the return of major studios to Cannes Film Festival 2019" during the Paris press conference.
Much awaited film- Given a miss?
Quentin Tarantino's "Once Upon a Time in Hollywood,"starringLeonardo DiCaprio, Brad Pitt and Margot Robbiewasnoticeably missing from the list announced. Thierry Frémaux elucidated that the movie is still under the editing process and would hopefully be ready in time to premiere at the Cannes Film Festival 2019. Also, Frémaux mentioned that few more films stand a chance to premiere which are not yet seen by them. So, as of the now, the competition stands true to 19 films.
Other high-profile films:
The lineup of Cannes Film Festival 2019 includes some high-profile films like Pedro Almodóvar's "Pain and Glory" as well as"Sorry We Missed You"by Ken Loachand Jean-Pierre and Luc Dardenne's "The Young Ahmed". Italian director Marco Bellocchiowith his latest, "The Traitor", marks his seventh time in the race.
Canadian director Xavier Dolanreturns with "Matthias and Maxime"in which he also stars. He had shared the Grand Prix with Jean-Luc Godard at Cannes three years back. French director Arnaud Desplechin, who had opened the 2017 festival with "Ismael's Ghosts", will contend with "Oh Mercy!"
Netflix films ruled out:
During the press conference, Frémaux and Pierre Lescure, Cannes president emphasized the Cannes Film Festival 2019 decision to not allow any Netflix films into competition. The rules for non-theatrical experiences are more relaxed in other categories, which explains the inclusion of two episodes from Nicolas Winding Refn's Amazon series, "Too Old to Die Young", starring Miles Teller, out of competition.
A tribute to late French cinema legend Agnès Varda
The Cannes film festival 2019 poster features the 26-year-old Agnès Varda shooting her first feature La Pointe Courte standing on the shoulders of a male technician! Frémaux has diversified the selection committee to showcase parity between men and women, which contributed to the inclusion of four female directors in competition. This has come up in response to criticism of its traditionally male-dominated selections in the past.
CANNES FILM FESTIVAL 2019 – A DELECTABLE PLATTER PRESENTED BY SOME FAMED DIRECTORS
Mati Diop ,french-Senegalese actress-director will present her narrative debut, "Atlantique" which depicts a few Senegalese friendsattempting a life threatening boat crossing.
Austrian Helmer Jessica Hausner's science-fiction entry "Little Joe" which is about a futurist scenario about genetic engineering gone wrong. It is one of just three English-language films in the competition.
Tomboy director, Celine Sciammahas brought "Portrait of a Lady on Fire" which showsNoémieMerlant as a budding painter who has been hired to paint a portrait of a young woman played by Adèle Haenel without her knowing.
From France, Justine Triet with "Sibyl", graduates from Critics' Week to competition. Virginie Efirais shown as the eponymous therapist who is fed up with her life and desires to return to her truecalling of writing. Her new patient Margot (Adèle Exarchopoulos),is a troubled actor whose life is too tempting for her to ignore as a writer.
CorneliuPorumboiu, the enigmatic Romanian director returns to Cannes film festival 2019 with his film La Gomera, or The Whistlers. La Gomera is reportedly a chic crimedrama with a black comic twist, which is exactly what audiences adore in this film-maker.