At times, we easily overlook the magnificence of India and how unique it is. When it comes to spirituality, cultural diversity, rich socio-cultural ethos, and history- no other country can beat India. This is exactly why the land of India is blessed with spectacles and sites which are lauded by people from all corners of the world. Here are some of the famous heritage sites of India which are absolutely a must-visit:
# Kaziranga National Park, Assam
Known for its abundance of biodiversity areas and one-horned rhinoceros, one of the famous heritage sites of India Kaziranga National Park is a nature lover's paradise. The herculean efforts by the Assam Government have helped in preserving the flora and fauna of the region. Designating it as a UNESCO World Heritage Site has further helped in maintaining the beauty and wildlife of the place.
# Hampi
The ruins of one of the most magnificent Hindu empires have been richly preserved in Hampi. From temples like Vitthala, Achyutaraya Narasimha and Virupaksha to the beautifully crafted Dravidian architecture- Hampi is famous heritage sites of India indeed a sight to behold.
# Humayun's Tomb, Delhi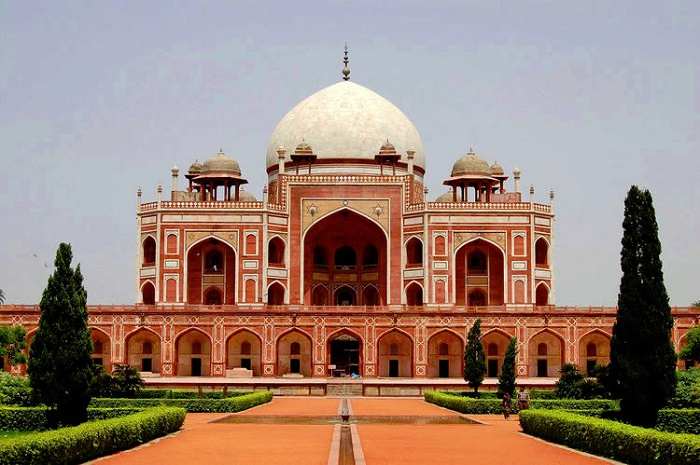 One Of The famous heritage sites of IndiaHumayun's Tomb was built by Humayun's first wife Begum Bega in 1565-1572. It comprises of various smaller tombs and monuments in its premises and has undergone many restorations works as well.
# Khajuraho, Madhya Pradesh
The famous Khajuraho Monuments exhibit the erotic symbolism of Nagara with stone carvings in highly sensuous poses. One Of The famous heritage sites of India Khajuraho is an epitome of the Indian rich cultural heritage and the monuments were established between 950 AD and 1050 AD. There are 85 temples made in the architectural style of Chandella.
# Ajanta Caves
The Ajanta Caves constitute of many of the most exquisite and grand masterpieces of 31 rock-cut sculptures, Buddhist shrines, and paintings. The Caves were built in more than two periods under Satavahana and Vakataka dynasties and these caves mark the start of the Indian Classical Art famous heritage sites of India. These caves have highly impacted the ethos of Indian art.
# Convents and Churches, Goa
With the arrival of the Portuguese role in Goa in the 15th – 16th century, the period underwent the construction of various churches and convents for evangelizing the local population into Christianity.  One Of The famous heritage sites of India The Goan churches is exhibit Mannerist, Manueline and Baroque art forms and is a delight to see.
The more you visit the wonders of India, the more you'd realize why it is indeed an incredible nation to live in. It is indeed a gem in terms of culture and history. So, which famous heritage sites of India are you planning to visit now?