A café these days isn't just a place where one goes to get coffee and some light savouries. These are places where we usually go along with our folks to have long meaningful conversations along with food and fun, read that new bestseller at one's own paceor just immerse ourselves in the beautiful ambience.
Here's our list of the 11 best cafes in Gurgaon where one can do a lot more than just sip a hot cup of tea or coffee.
1. Café Red Garden Kitchen
Located in a tranquil neighbourhood, this Café offers a variety of seating options, including a vast open lawn or the plush interior space. Their wood-fired oven pizzas are not to be missed for sure. One of the best cafes in Gurgaon to visit.
Where: Next to Supermart-2,
DLF Phase-4| Price for 2 (approx.):
INR 1200-1500
2. For Old Time's Sake (FOTS)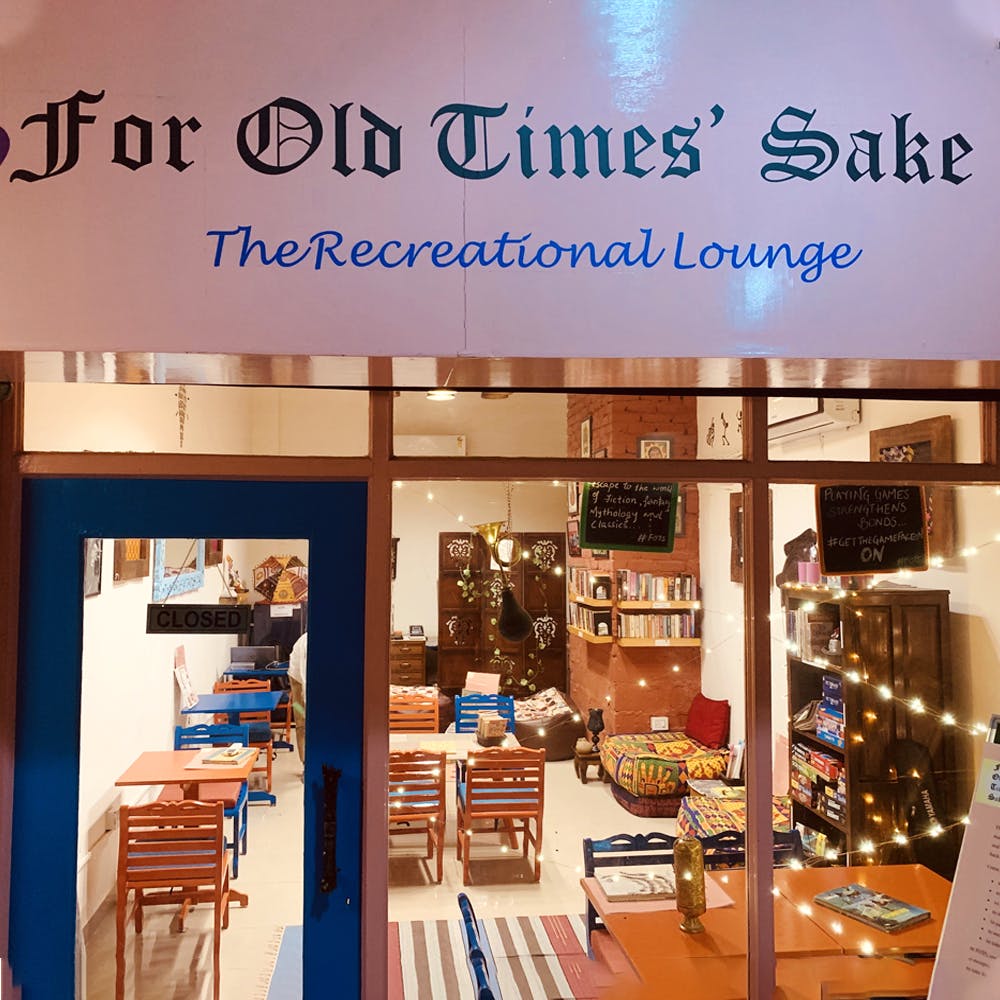 A dainty little place in the heart of the city, this hidden gem wows the guests with its simple yet elegant ambience. For a cover charge of INR 200, time is of no constraint here. You can spend your entire day doing what you feel like while enjoying some quick bites from time to time.
Where: Shop DG 56, Rodeo Drive Complex,
Unitech Arcadia 2, Sector 49| Price for 2 (approx.): INR 200-400
3. California Burrito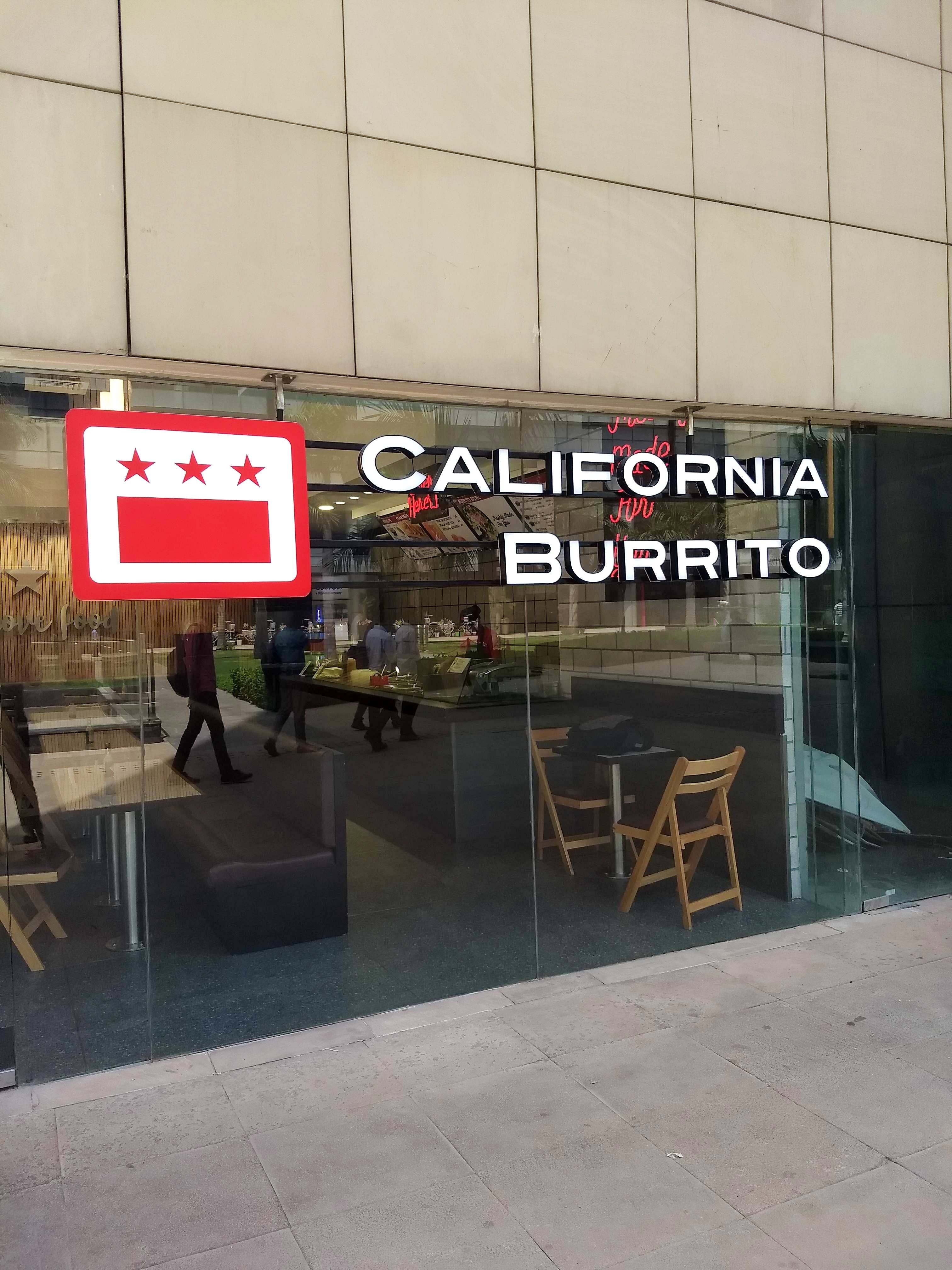 If you are in the mood or authentic Tex-Mex food – Burrito bowls, Quesadillas, Nachos or Tacos, head straight to this place. The base dishes come with lot of customized options and priced decently and have appropriate portion sizes to fill up your tummy.
Where: Vatika Business Park, Ground Floor,
Block 2, Sector 49, Sohna Road| Price for 2 (approx.): INR 500-600
4. Under the Neem
If your ideal relaxation wish is to be surrounded by lush greenery and sound of chirping birds, look no further. Away from the hustle-bustle of the concrete jungle that Gurgaon has now become, this place spans 300 acres of lush environment and is nirvana for the soul. They grow their own vegetables, so you get to enjoy nature's bounty in the purest of sense.
Where: On NH8, Sector 83 |
Price for 2 (approx.): INR 1500-1800
5. GuftaguCafé
This café is quite cosy with trees and ambient lighting to relax your mind and body. There are live music sessions every Saturday evening while on Sundays you can savour some poetry/ghazalevents. You should definitely try their Lasagne and the Oreo Shake. A great café indeed for food, folks and fun!
Where: Opposite DLF City Court,
DLF Phase 2 | Price for 2 (approx.): INR 800-1000
6. Getafix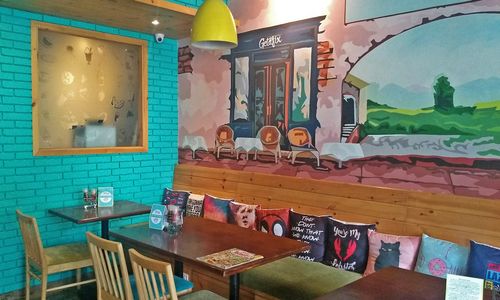 Spunky and vibrant interiors make you feel welcome in this café. Serving healthy food is their forte. Vegetarians can try their Chef Special Salad while meat-lovers should not miss the Grilled Fish in Lemon Caper Sauce.
Where: Cross Point Mall,
DLF Phase – 4| Price for 2 (approx.): INR 1000-1200
7. Another Fine Day
Source: LBBWhen you want only books for company, Another Fine Day, one of the best cafes in Gurugram will not disappoint you. Styled as a reading room with brick red interiors, you can sip on to your favourite chai or coffee while finishing the next chapter of your novel. For those visiting without any specific agenda, there are plenty of books and board games to keep you hooked.
Where: Ground Floor, MPD Towers,
DLF Golf Course Road| Price for 2 (approx.): INR 800-1000
8. The Hut Café
This place for food, folks and fun screams quirky with its vibrant décor and tries to blend India's rich heritage with a modern take on popular dishes from different parts of the country. Do try out their Dharamshala Maggi roll – a fusion of popular street-style wrap filled with steaming hot Maggi!
Where: 1st Floor, Nirvana Courtyard,
Sector 50| Price for 2 (approx.): INR 600-800
9. Roots – Café in the Park
The Hut Café is a rustic place and of the best cafes that offer just the right ambience to relax on a lazy day. Their all-day breakfast menu is delectable – notably the Poha, Idli and Quinoa Upma along with hot steaming tea.
Where: Leisure Valley,
Sector 29| Price for 2 (approx.): INR 600-800
10. Paul
Source: Lifestyle Asia
The well-known French bakery Paul, with a rich 130-year history to boast of, has recently opened in Gurgaon. It is famous for its pastry crepes, breakfast and amazing coffee and teas. Must-haves are far too many to list down however you must try their Raisin Danish roll, Croque Madame cheese toast and Hot Chocolate.
Where: Ground Floor, Ambience Mall|
Price for 2 (approx.): INR 600-800
11. Café Canine
While we talk about spending time with friends, how can we not include this café where you can spend quality time with your pawed buddies. They have ample space for your pooches and poodles to laze around, take a swim to beat the heat or just socialize while you enjoy some delicious lip-smacking food.
Gurgaon is literally a hub of fascinating gastronomies and great for food, folks and fun! We did our best to bring you the best cafes in Gurgaon!
So, what are you waiting for? Go and explore these gems in Gurgaon quickly. You can thank us later!
Where: 765 Bhelpa Greens, Bhondsi|
Price for 2 (approx.): INR 800-1000