With a promise of stimulating patriotic zeal among the Indian movie buffs some 160 years post Rani Laxmi Bai laying down her life on the battle-field, Manikarnika- The Queen of Jhansi, turned out to be a too tiring movie for making the audience leave the theatre with enthusiasm and rekindled patriotism. The stilted dialogues sound like products of downright lethargy, the visual effects are of a very poor grade and even the on-screen performances are pedestrian. There is a hurriedly-erected feel to the sets as well.
Kangana Ranaut, the lead actress of the film also grabs directing credits ahead of Radha Krishna Jagalamudi. The film must be blamed for blowing the history of India to smithereens as well as for reducing  Jhansi ki Rani, one of the bravest warriors of the Indian history to a mere stunt queen. This film, unfortunately, turns out to be a major fail. The short yet glorious life of the queen surely deserves to be documented and filmed but it deserves a much better version than this.
Eyebrow-Raising Scenes
One scene comes as an absolute surprise when Laxmi Bai is shown speaking unblemished English even though the audience never get to see her language tutor. Declaring that "words without culture have no meaning"- that too in Queen's English sounds out of place and absurd. Like most of the scenes of the film, this too comes out of nowhere and keeps you shaking your head in disappointment.
In many of the scenes throughout the film, Rani leaps and runs like an A1 athlete as well as is seen mounting her steed with a hop followed by a step and a jump. The filmmakers expect us to applaud at this spectacle. We surely would have done that if only her exploits were accompanied with just a touch of believable humanity. She fails to strike a chord with the viewers as all she does is speak out homilies on national pride, courage and patriotism.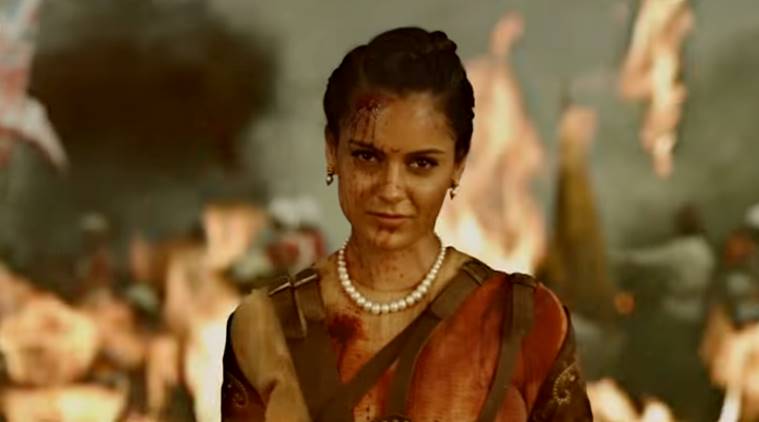 Intensions gone wrong
With a motive to portray Laxmi Bai's valour and courage, Kangana uses pulpy posturing for her demanding to be a "mashaal" of "azaadi" in the hearts of Indians for decades to come, KK Vijayendra Prasad's ho-hum screenplay which makes the memorable and tragic chapter of the Indian history into a mere comic-strip rendition is just too sad to watch. It fails to capture the pathos of Laxmi Bai's life as well as the exemplary heroism. There is also an ill-advisedly gloss over of the Sepoy Mutiny, 1857, that led to a widespread protest against the British rule and was a major juncture in India's freedom struggle.
All in all, the film neither brings out the patriot in you nor is able to successfully deliver the true grandeur, bravery and courage of Rani Laxmi Bai.