If you still think global warming isn't real, a series of events might just finally open your eyes. As per reports, the two-thirds of Himalayan glaciers, the "Third Pole" of the world, could be melting down by the year 2100 if there is no reduction in global emissions soon. Although the mountains are millions of years old, their glaciers are highly sensitive to global emissions as well as its resulting climate change. The glaciers are thinning down excessively and would continue to do so over time.
Even if the conditions of aggressive 'Paris Agreement' are followed, we'd still end up losing as much as one-third of the glaciers. The pollution has already deteriorated to its worst and if the glaciers don't stop melting at this rate, there are very high chances of terribly extreme weather and worse air pollution.
What does it mean for us?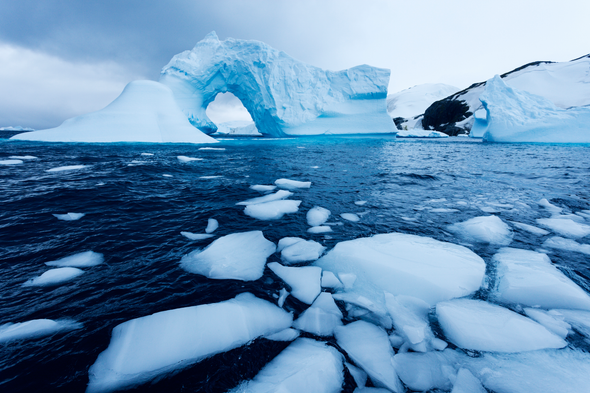 The thinning down of the glaciers could be hazardous for us as the Himalayan glaciers are the source of water for over 250 million people across the mountains as well as around 1.65 billion other in China, Pakistan, and India along with other countries. What's even worse is that these glaciers are the source for ten most important rivers of the world, including the Indus, Ganges, Irrawaddy, and Mekong which are major supplies for clean energy and air as well as incomes of a huge chunk of the population.
India is already facing very irregular weather and it could be at the risk of undergoing worse monsoon. The thinning of glaciers also imply that we'd have to deal with a lot more natural calamities linked to extreme events that would affect billions of people. There could be a bursting of hundreds of threatening glaciers that would be unleashing destructive floods.
What do the experts have to say?
The International Centre for Integrated Mountain Development published a 650-paged report I Nepal and over 185 organizations, 350 policy experts and researchers, 20 review editors, 125 external reviewers, and 20 review editors came together in search of a solution. ICIMOD's Philippus Wester worriedly stated, "This is the climatic crisis you haven't heard of".
As we are already dealing with such heavy pollution and extreme weather changes, things will only get worse if we don't take a serious step in time. Trust me; it's a lot more terrible than it sounds. We need to pull up our socks and understand the gravity of the crisis and work to save the planet, to save us.