Triumphing over all the hackneyed ideas and stereotypes, an Indian film based on menstruation recently bagged an Oscar. Period: End of Sentence is a Netflix documentary based in India and in an historic moment, it won the Best Documentary Short Subject at the Academy Awards of 2019. The film is produced by Guneet Monga who has also given us awesome films like Lunchbox, Masaan and Gangs of Wasseypur (Part 1).
Rayka Zehtabchi, a 25 year old filmmaker is behind the direction of this film and a woman director winning the Oscar is such a proud women for all the ladies out there. After receiving the award, the ecstatic filmmaker was quoted saying, "I can't believe a film about menstruation just won an Oscar. A period should end a sentence, not a girl's education".
A Brainchild of Teen Girls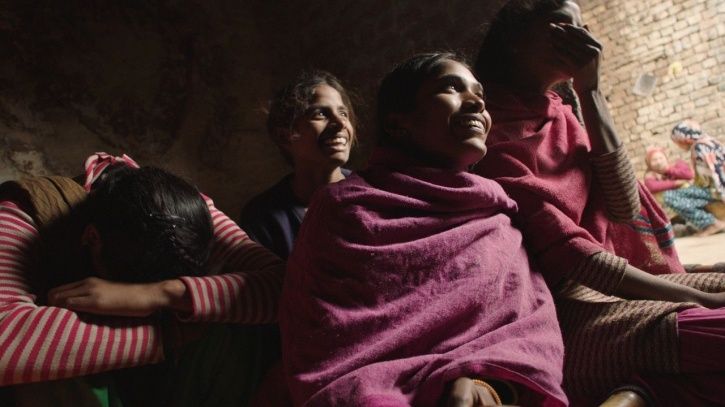 The idea of making this film actually stormed in the minds of some 12-14 year old girls studying in Oakwood School. These kids took help of Kickstarter for a crowd-funding campaign. Stacey Sher, the mother of one of these brilliant girls, who has also been the producer of few Tarantino movies, contacted Guneet to make the idea come alive. The film is available on Netflix. The movie depicts the various problems and stigmas related to periods, especially in the rural areas of India. The entire team of Period: End of Sentence has done a splendid job and it's just hold testimony to the fact that India is capable of making so much more meaningful, thought-provoking movies instead of the mindless drama that we are served with almost every Friday.
A Film on Women, by Women and for Women
What makes this 25-minute film a cut above the rest is that instead of focusing entirely on the problems and lack of access to the sanitary resources, it beautifully brings out the power of women and makes female agency the center and front of the film. Most of the women depicted in Period: End of Sentence have been unemployed for most of their lives and was never respected by their husbands or peers. However, the brand new opportunity of contributing to a female-run operation has totally transformed their lives for the better. Their self worth and viewpoints have also undergone a drastic yet positive change. The excitement on their faces when asked about all their accomplishments- that is worth watching! Some of these women are as old as our grand moms but the new found enthusiasm and motivation for life cannot be penned down in words. A film on women, by women, winning the 91st Academy Award- what can be better than that?