Throughout the week, we work our bodies off, study till our minds are almost about to give up, run errands that tire us down completely and all of these just vanish when we have a Sunday to look forward to. When the weekend is about to kick in, we somewhat console and motivate ourselves to work for just one more day and welcome Sunday with no burdens of the long week. Here are some reasons why Sundays are our favourite day of the week:
A Day to Cherish Sleep
Sundays come with no rush. You can catch up on your sleep for that extra hour, snuggle in the bed for as long as you want, binge watch your favourite series for hours- Sundays are when you spend the entire day lazing around and yet not feel any guilt, and if you are one of those who keep beating themselves for wasting a day- cut yourself some slack. It's ok to not do anything every once in a while.
A Day of Delicious Feasts
Sundays are the days to devour your favourite food. Be it pizzas, macaroni or your simple comfort food- Sundays are the days when you can actually cherish each bite and go all mmm… Spending some good time with food is an excellent way to express gratitude for what's on your plate.
A Day of Family Time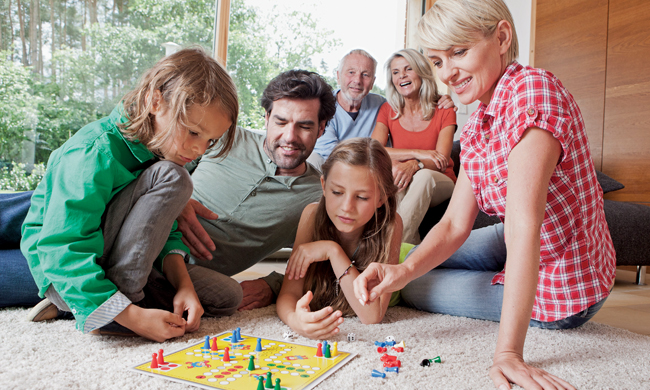 Sundays are all about gossiping with your mom, going to fancy family dinners, playing board games with your cousins, discussing career and books with dad or just a warm home-cooked lunch with your loved ones. It is also the day to cuddle and go walking with your pets. Sundays without family is no fun day.
A Day of Sports
If you love playing and don't get time to indulge in sports throughout the week, Sunday is the day to hit the ground and spend hours dodging the ball or smashing the racquet. Don't let the sportsperson in you die. Let it breathe on the fine Sundays.
A Day of Self Love
Sundays are great for falling in love with yourself all over again. You can have some quality me time wrapped in a blanket with a cup of coffee and your favourite book. Treating yourself with a lavish spa, taking yourself for a morning walk, meditating, writing in your journal or just going on a shopping spree- pampering yourself is such an empowering and positive thing to do on a free Sunday. If you want to stay at home, putting on a hydrating face mask, dipping your feet in warm water and sipping your favourite drink- that sounds like a perfect day too!
These were some of our best things to do on Sundays which make the weekend so much more rejuvenating and relaxing that it makes us kick start the week ahead with a motivated and clear mind. Don't take your Sunday for granted, my friends. Love it and live it!