Winter is here and it is that time of the year when we don't need an excuse to drink. Winter is the reason enough to open up a bottle of fine whiskey, to stay warm! But for those who are looking for a reason to drink Fine Whiskey this Winter here are some:
1. Home Alone
Are you one of those lucky lots whose wife just went to her 'Mayka' for winter holidays with your kids, leaving you all alone at home? Gosh! Don't you feel like 'Khulla Sandh' doing whatever you want to do (or not doing whatever your wife always asks you to do!)? Open up a bottle of fine whiskey, pour a peg,  add soda/water to it (or don't, your wife isn't there to give you the look!), put on your favourite sports channel or a movie and enjoy your evenings with the quiet. Did you hear something? No? Exactly! 'The Quiet'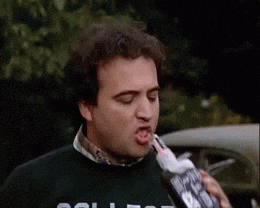 2. F.R.I.E.N.D.S
Is your gang is as fun as F.R.I.E.N.D.S? Is hanging out and doing crazy things is always on your to-do list? Then what are you waiting for? Enjoy this winter with fine whiskey and warm conversations and some f*cked Sh*t to make sure you have stories to tell your grandchildren!
3. Netflix & Chill
Let's accept it; winters make us lazy and we want to be cosy and warm all the time. We want to stay wrapped under our warm quilts and want to come out, NEVER! Pour yourself a peg of fine whiskey, order in some food, crawl in your bed under those warm quilts and switch on the 'Netflix and Chill' mode! Yea, that's what cool people are doing these days!
4. Abhi Toh Party Shuru Hui Hai
Winters are here and so is Christmas and New Year. It is the time for house parties and club parties. The party goes on for a week and everyone switches on the fun-mode with a relaxed attitude! And when there is a party, there is booze! Celebrate the festivities with vibrancy and fine whiskey to add that sassy factor to your party.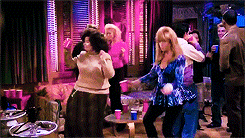 5. B.Y.O.H Food Fest
Good Food with a glass of Fine Whiskey is already a globally accepted and appreciated duo but throw in some music, live performances and shopping with it, it is a Grand Celebration. The B.Y.O.H Food Fest is happening this Christmas (23rd – 25th December at Ansal Plaza, South Ex. Delhi) is answer to all the Delhiites', "what's the plan for Christmas?" concern! With unlimited fun and unstoppable entertainment, you will be served savoury with premium whiskey. This is the best reason to drink whiskey this winter.  Now, don't you already love the sound of it! 'Book Your Tickets At Book My Show!'
Enough talk about reasons to drink fine whiskey this winter; let's talk about which fine whiskey. So we asked our friends and families (just the cool members not the 'log kya kenhege' gang) and among the list of recommendations, Royal Green whiskey was common. Hence, we got a bottle of Royal Green to our office and opened it up. We have never seen our employees this excited before; well that's what a premium bottle of whiskey does!
Royal Green is a Deluxe Blended Whiskey and it definitely tastes Royal! With the first sip, the smoothness and versatility took over. It tastes like the various styles of whiskey was dancing harmoniously together in our glass. Royal Green is the reason to drink fine whiskey this winter. Royal green has surely managed to impress us and we are adding it to our party popper list!
We totally recommend 'Royal Green Whiskey'!