If the Delhi government has its way, you may no longer be able to experience the grandiose of the city's big fat weddings and events. Incessant food wastage has been one of the major concerns that arises from such events and the Delhi government wants to put a full-stop on it quickly.
On the directive of the Hon'ble Supreme Court, the Delhi government has drafted a policy to limit the number of people you can invite to your social functions. This is to ensure that there is limited scope for food wastage at the events in the city.
What does this new policy say?
The policy is named – Draft 'Policy for Holding Social Functions in Hotels, Motels and Low-Density Residential Area (LDRA) in National Capital Territory of Delhi'.
A high-level committee, comprising of four officials from government organizations such as Delhi Jal Board and Delhi Pollution Control Committee, has drafted this policy which is now awaiting approval from the Hon'ble Supreme Court.
As per this policy, event organizers and caterers need to register themselves with the local NGOs for managing all the surplus food and leftovers from the events, so that it can be efficiently distributed to the needy and poor people in the city within a short timeframe. The caterer also needs to ensure that immediately after the event is over, surplus food is collected and handed over to the NGOs so that there is no food wastage.
The caterer and organizer also need to have necessary permissions from Ministry of Health and Family Welfare along with FSSAI certification (Food Safety and Standards Authority of India) from Delhi's Department of Food Safety to ensure compliance to specific standards for preparation and sale of food items.
Formula to decide on the guest list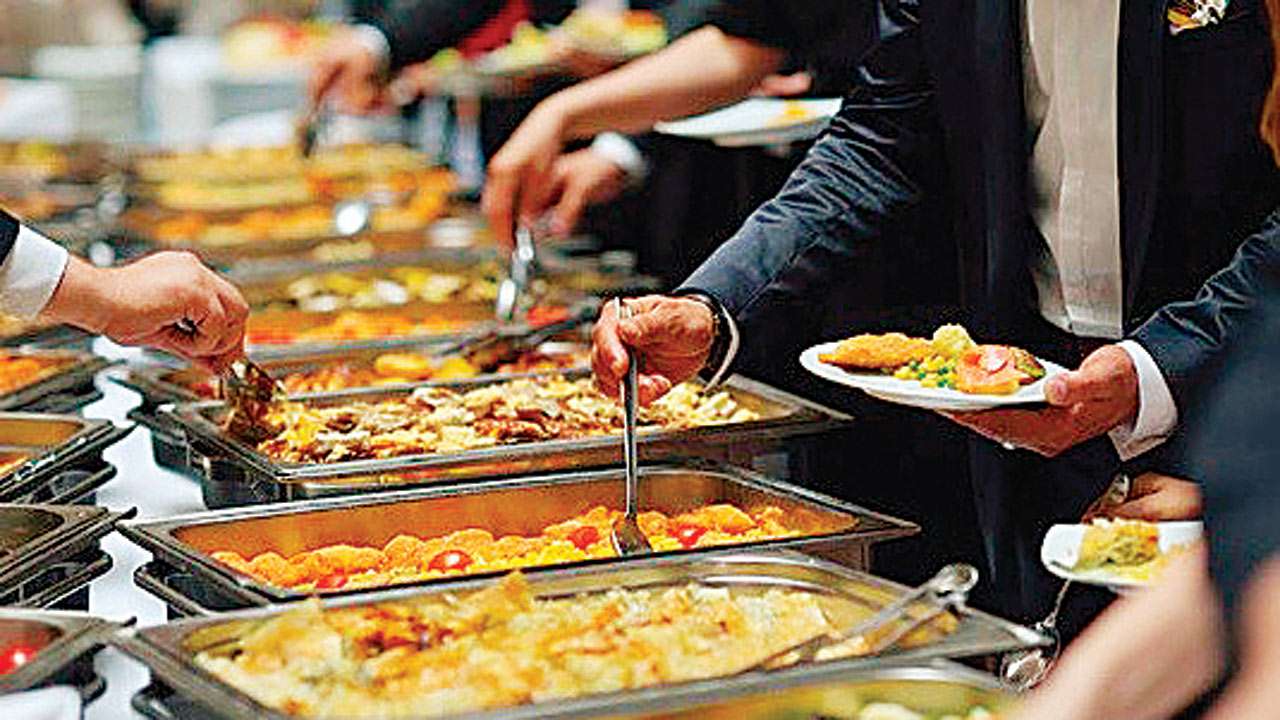 According to this draft policy, the food preparation should be according to maximum number of guests that can be accommodated in a particular venue. The formula to arrive at the cap on guest list has been proposed as:
"The maximum number of guests will be the number obtained by dividing the area of the venue by 1.5 sqm or by multiplying total number of cars that can be parked by four, whichever is less".
So, if you are planning to host a social function for 500 guests, you will have to ensure that the venue size is not less than 7,500 sqm or it has a parking facility to accommodate at least 125 cars.
Further, the maximum guests that can be accommodated in a venue will be decided and approved by the Urban Local Body (ULB). They will also be given the powers to conduct surprise raids and inspections from time-to-time in order to certify whether any venue is violating the prescribed norms. Venue owners not complying to the ULB's directives will be considered to be violators and subjected to hefty fines starting from INR 5 Lakhs for first offence, INR 10 Lakhs for second offence and INR 15 Lakhs for third offence.
Bottomline
Although everyone wants to enjoy a lavish event, but being environmentally and socially conscious citizens, we should be mindful of the food wastage that such events inevitably lead to. We should take this policy in the right spirit and support this noble initiative of the government whole-heartedly.