Breathing fresh air in Delhi is like coming across the Elixir of Life! Fresh air is indeed a rare commodity in Delhi. But fikar not! (don't worry) We have got you some amazing running tracks existing in our very own Delhi/ NCR that deserve to be a part of the morning routine for the runners, joggers and the morning walkers. These running tracks are the best in city and can certainly offer you some fresh air to die for!
1. India Gate
Well, everyone in Delhi knows where India Gate is! A no brainer! So, people, residing close to the place or living in approachable locations must certainly head to India Gate for a rocking morning routine. Early morning, you will find empty roads, lot of green patches and even several fitness groups that you can be a part of to keep you motivated enough.
Where: Raj path, New Delhi
2. Lodhi Garden
If you are a passionate runner and also love a bit of challenges in your everyday routine, head to Lodhi Garden. The place has some natural obstacles, variations in slope and also there are local fitness clubs doing the workouts here on a Sunday morning. The garden is absolutely spick and span with lovely flowers around, a pond and various captivating historical monuments that you must check out.
Where: Lodhi Rd, Lodhi Estate, New Delhi
3. Deer Park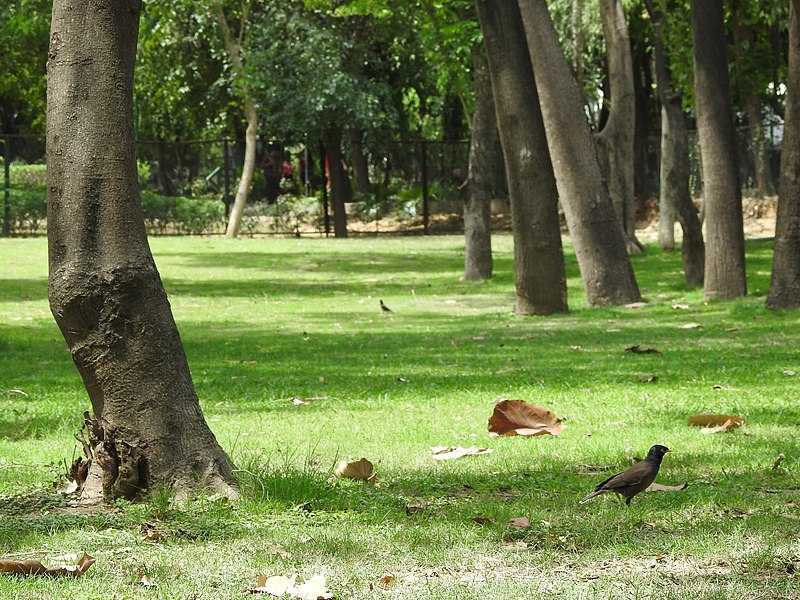 As the name suggests, Deer Park is a home to a large number of deer. This park is a popular weekend destination for the families. It is even connected to Hauz Khas District Park and Rose Garden. The park has several sign boards that illustrate various exercises for the runners. So, runners in the vicinity, have no reason to miss out on this amazing running track and appreciate the flora and fauna around.
Where: Hauz Khas Village, New Delhi
4. Nehru Park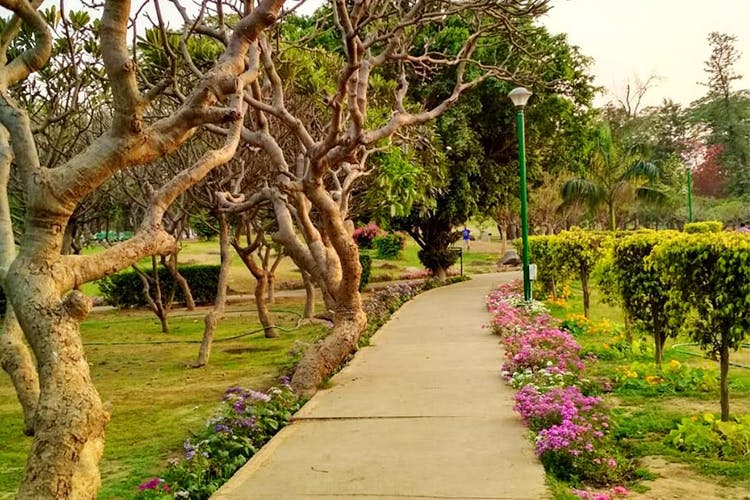 Nehru Park is located in one of the plushest areas of Delhi, the Lutyens! It is also NDMC's most loved spot for organizing music shows and food events. Go for this running track that this park offers which is smooth and serene. Also, you might get lucky to find people having similar interests to club your fitness routine with.
Where: Ashoka Hotel, Chanakyapuri diplomatic area, New Delhi
5. Gautam Buddha Park
It is a scenic park, a savior for Noida folks amidst the hovering pollution. The park is picturesque with idols of several elephants, beautiful fountains and lush greenery around. This is also a famous and a loved picnic spot as you can carry your own food and drinks there. Breath in a lot of oxygen by making this park a part of your morning routine and hit the running track for a fit body.
Where: Sector 95, Noida
6. Leisure Valley Park
Gurgaon people can find respite in this park amidst the tall buildings and plush malls, that are of course no good for the morning routine. This park offers one of the best tracks for runners and is superbly maintained. Be it any time of the day, you will certainly find fellow runners or people following their own fitness regime.
These are the top six among the several running tracks available in Delhi/ NCR. Locate the nearest one and runners can make their morning routine a rocking one by letting some fresh air sink deep into every living body cell!
Where: 287, NH 8, Sector 29, Gurugram