Finally! The summers are back and its time to bid goodbye to our warm socks and shoes. It is going to be a welcome change to don sandals for a refreshingly chic look. These amazingly Comfortable Sandals to rock will go well with your floral dresses, solid or printed tees and jeans and even skirts or shorts. So prep yourself up for these summers by indulging in a tempting footwear haul which you just can't give a miss!
1.Printed Clogs
These unisex printed clogs none other by Crocs are an absolute must have. They are unique and a tad different than the usual clogs are Comfortable Sandals to rock. Sport a cool summery look with these comfy yet stylish clogs by teaming them with a pair of shorts or cargos and a t-shirt.
2. Sports sandals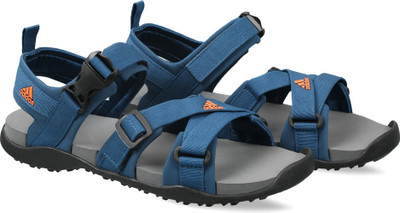 Puma, the name itself speaks for its attributes and rule the realms of Comfortable Sandals to rock.  They surely aren't glitzy, but the basic look can stand out even amidst the mimics and give you comfort like none other this summer. The aqua look with traces of red amongst all black can complement any of your sports outfit and even a casual outfit.
3. Tie Up Black Sandals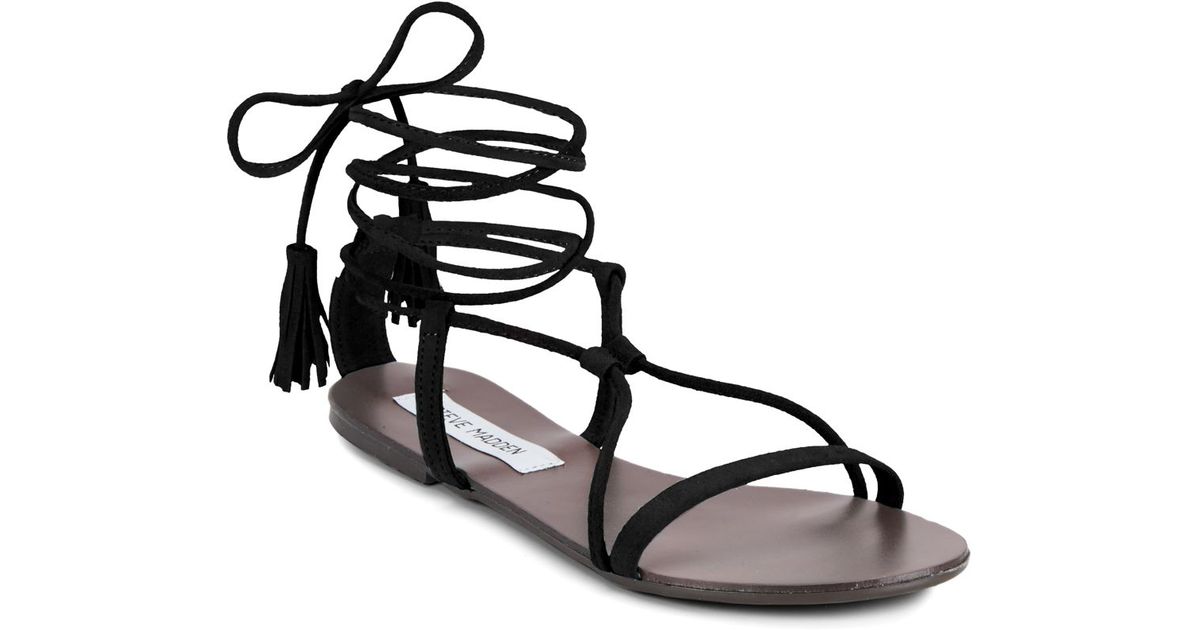 Tao Paris has brought a comfy sandal to look absolutely stunning with your LBDs or any glam western outfit for that matter to Comfortable Sandals to rock. It's a one stop solution to all the beautiful ladies who are up with the latest fashion yet aren't comfortable with the heels or blocks. So, give a ditch to your pencil heels for a while and pamper your soles for an all-day party without compromising on the looks.They have this product in beige too!
4. Printed Sports Sandals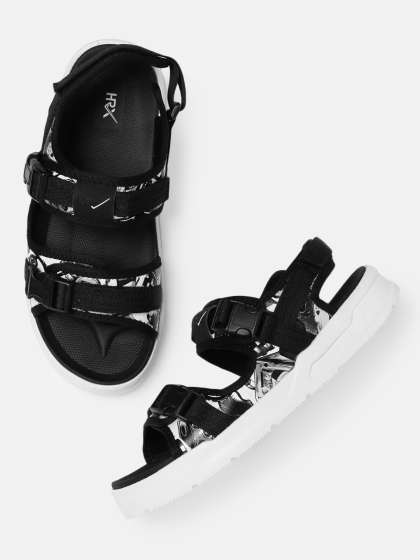 This printed variant offered by Lee Cooper comes as a breath of fresh air among its peers which usually are available in solid and not so catchy colors. The printed floral look is soothing for the scorching summer which is soon to arrive. They offer you the comfort of sportswear but also give you a sprightly look with your dresses, jumpsuits, shorts and even leggings. So, go, grab them!
5. Comfort Sandals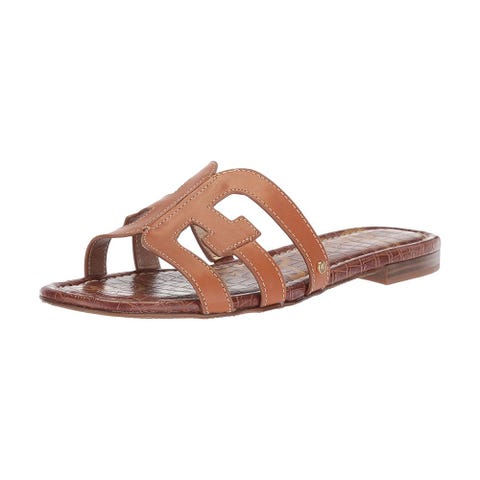 Chumbak is known for its quirky styles in all the products and accessories that they offer. These strapless Comfortable Sandals to rock are a must have and are super easy to wear. Though a tad pricey, they are going to last you long and look perfect with any outfit, be it ethnic or western. They have a thick cushioned sole to give you all day long luxury.  When in hurry, just slip in these super relaxed sandals and you are all set to look flawless for any occasion.
6. All in onesandal!
Disclaimer: Its super pricey, but matchless!
This amazing high-end thing from Crocs is unparalleled. You have all the reasons to opt for these sandals as they are backed by 'Crocs'. And even if you are not brand conscious, it just can't go unnoticed. They are super comfy with super stylish looks, a deadly combo which no brand has offered. You can use these Comfortable Sandals to rock daily with zero complaints. They are bound to last you till you recover every penny invested in them.