Do you love indulging in the gooey, loaded, lip-smacking sandwiches and consider terms like 'carb free' and 'low fat' as crap! Do you consider sandwiches as a pit stop for your hunger pangs? Does that one single bite into your perfect sandwich drift you into a reverie? For your eternal love for sandwiches, we present you with six amazing Sandwich places in Delhi offering you the best ever sandwiches which you don't want to miss!
Bueno Sandwich craft
Where: Sector 50, Gurgaon
When: 8 am to 3 am, all days
Cost per person: INR 400
Bite into the softest bread ever with the perfect combination of sauces and filling at Bueno Sandwichcraft. The Sandwich places in Delhi has a lit upambience and you can expect much more than a regular sandwich. The customers have appreciated almost all the sandwiches that the Sandwich places in Delhi offers but their periperi chicken shawarma and paneer shawarma sandwiches are a must have!
Sandwich Factory
Where: MayurVihar Phase 2
When: 11 am to 11 pm, all days
Cost per person: INR 250
If you desire your Sandwich places in Delhi to be cheesy with the perfect filling, apt quantity and yet reasonably priced, consider visiting Sandwich factory. They have a well curated menu, but you will fall in love with their finger lickingcreamy Brushchetta. Also you can dig into the layers of Jumbo sandwich and satisfy your hunger of ages!
Big Fat Sandwich
Where: Hauz Khas
When: 9 am to 11 pm, all days
Cost per person: INR 400 approx.
The Firecracker! Yes, it's one of the favorites appreciated by one and all who have been to the Sandwich places in Delhi. It bursts with juicy grilled chicken topped with some lettuce and tomatoes which gives it a distinct taste. The filling is blended with the hot sauce and English cheddar cheese. The vegetarian clan can opt for the Aladdin which has an exotic filling of falafel blended with rich humus, Lebanese lettuce in chili oil. It is bound to set your taste buds on a delectable journey!
Sandwich King
Where: Sector 62, Noida
When: 24 hours
Cost per person: INR 250 approx.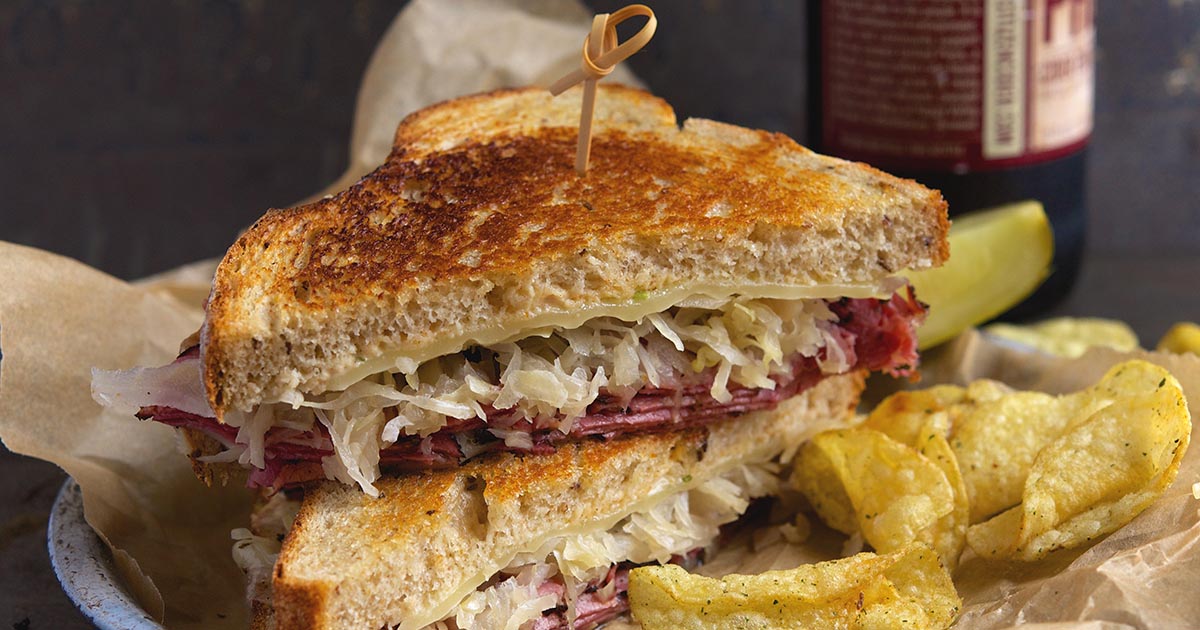 When suffering from incurable hunger pangs, whatever be the time, Sandwich King can come for your rescue. This Sandwich places in Delhi is open round the clock. Munch on their amazing classic sandwiches like grilled sandwiches,aloo sandwich or a simple veg sandwich, nothing will let you down! You can always club your sandwiches with frappe or a shake to complete your meal!
Novelty Dairy and Stores
Where: Jangpura
When: 8 am to 2pm, 4.30 pm to 9.30 pm, Mon- closed
Cost per person: INR 100 approx.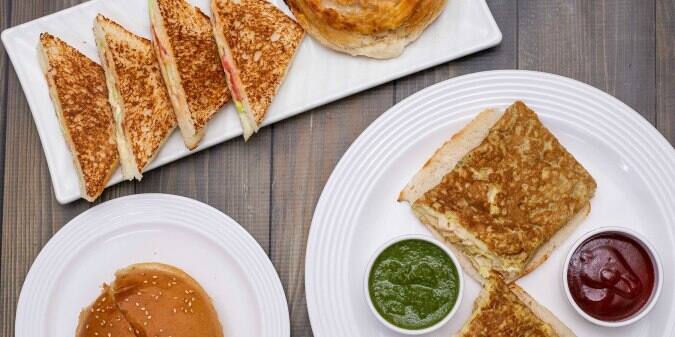 It is one of the oldest Sandwich places in Delhi and people find their sandwiches worthy to die for! They serve you healthy scrumptious sandwiches which would be impeccable if clubbed with their cold coffee. Their classic chicken ham sandwich is rated 5 star and never a disappointment. Veg patty is fresh to melt in your mouth. The classic sandwiches teamed with the evergreen chutney makes you fall in love with their simplicity!
Bombay Sandwich Company
Where: Sector 45, Noida
When: 8 am to 11 pm, all days
Cost per person: INR 200 approx.
'Bombay' sandwiches have been famous for ages for being chunky and yummy, garnished with the authentic green chutney. Bombay Sandwich Company as per its name, won't disappoint you, apart from the fact that it only delivers to your home! They have a lot of variety to offer but you can go down the nostalgia lane by trying out their Breach candy, Colaba, Chowpaty sandwiches and many more alike!