Love is in the air and as lovebirds are all busy spending time with each other, we thought of having a look at how technology has changed the way we love these days. Modern day romance is nowhere close to what love means to our parents and grandparents. With ever changing times, technology has evolved and so has our ways of loving our partners. Here's how the technology has totally transformed the meaning of love for the millennial generation:
Too Far, Too Close

Couples no longer see distance as a curse to their relationship as technology has made long-distance relationships very easy for us. Gone are the days of writing letters and waiting for the holidays to reunite with your beloved. More than 80% of long-distance couples text each other every day and out of the 15-20% video calls daily. Our smart screens are keeping us closer in all but physical manners to the people the way we lovel. It is not difficult to imagine that with the rise of virtual reality, touch technology would also not be a far- fetched dream anymore.
Love at First Swipe
These days, the way we love is indeed just a swipe away. Although some might see it as a boon to find love so easily, what comes as a disadvantage of this swiping and liking game is the longevity of such relationships. More the options, more are the chances of us getting "bored" by our partners and going for a love-hunt every other day. Many of us take our relationships for granted and might not even be in love with our girlfriends/boyfriends. We just stick around until we find someone better. Doesn't it sound bizarre? Is this what "true love" is all about? I bet not!
Digital Love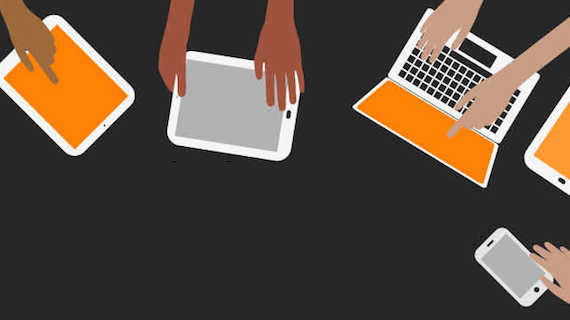 Even if you have met your partner online or not, usually, you both will end up getting connected on social media. Be it through Facebook, Twitter or Instagram, you will reveal so much of yourselves by your online profiles and while it all sounds cool, and the implications of our personal information being so readily accessible can be troublesome. On the other hand, it gives us a better idea of who we are dating and make our minds before meeting them alone. The social media pressure can make or break when things start progressing to relationship status.
These were some of the many ways in which the digital world and fast-paced technology have altogether changed the way we love game for us and while it might sound dangerous and risky, it has its own benefits as well. All's well that ends well. Stay safe, make better choices. But one thing which all the generations will agree on is that no text, SMS, WhatsApp ping can be better than the classic old school way of letter writing. God! We miss those days!