The Centre has been ordered by the Madras High Court for banning TikTok, a video-sharing app which has taken the internet world by storm. The order has been passed on the grounds that the explicit content on the app can be highly harmful for the children. The Court cited an example of the Children Online Privacy Act of U.S.A. to ask the government if the enactment of a similar law for kids' protection from the online predators can be possible in India.
Media firms have also been instructed to not broadcast any video made with the help of TikTok. Owned by ByteDance based in Beijing, TikTok has already been banned in Bangladesh and Indonesia. It has more than 104 million users in India alone.
All thanks to TikTok, the netizens have gone into frenzy and every other person is a social media star now. Its hike in popularity and the involvement of the youth generations have caught the attention of global brands as well. However, it is important to know the various harmful side effects that an apparently harmless application like TikTok comes with.
What is Wrong with TikTok?
Apps like these are actually an intrusion to privacy and can even ruin the future of the millennials. What started off as a fun lip-syncing, video sharing app has now become an internet obsession and people seem to just not have enough of it. It is one of the most unproductive apps right now and the youngsters don't even mind spending hours lip syncing to dialogues and songs. Too much of anything is unhealthy; the boon turns into bane when it becomes an obsession. It's high time we understand and make the younger generations aware that too much of internet exposure and usage of mobile phones has its own dark side and it is going to mess with your abilities and intelligence.
Should You Be Worried?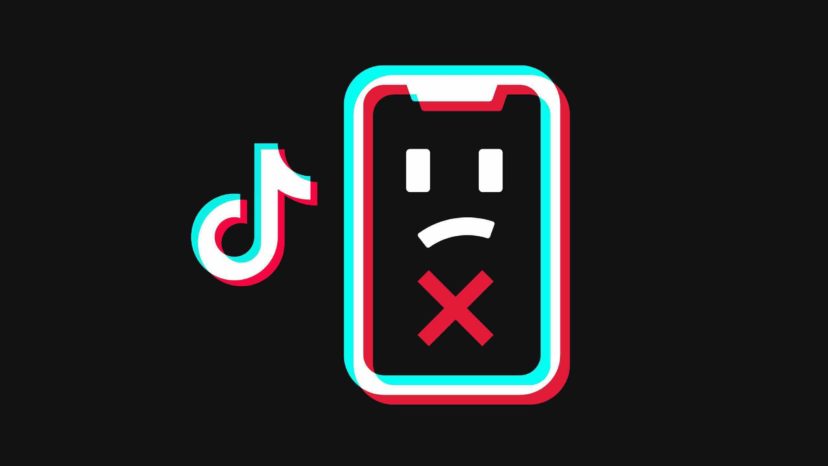 Now if you are wondering why banning TikTok is a great things while there is equally disturbing content available on YouTube, Netflix and other streaming-based apps, here are some major concerns related to TikTok:
As mentioned earlier, it demands a lot of time, data and energy and the fact that the youngsters are willing to devote all that just for lip-syncing and video-making is bizarre in itself. Moreover, it is such an unproductive way to utilise your, again, time, data and energy.
Internet security experts have warned that the application featuring little videos with stickers and filters is inappropriate for anyone under the age of 16.
Information Security specialist, Rick Floyd is highly concerned of not just the kids' potential exposure to the inappropriate language and videos, but also by the manner in which TikTok connects these young users with the largest public communication platform of the world as TikTok has become a highly popular and one of the most downloaded apps across the globe. Floyd said, "When you're posting your videos to TikTok, you're posting it to the world".
The potential hazards associated with the app are very real. In 2018, few third grade students began talking to a boy of twelve years diagnosed with cancer on TikTok (then Musical.ly). Later, an investigation found out that the little boy was actually a man aged 28 from Kentucky and of course, with no cancer!
Apart from all this, there lies a major danger in the amount of the personal data which the app draws from your contacts and location to your texts. Moreover, the app just has two Privacy Settings- 1.) Completely public 2.) Completely private. There is no in-between unlike other social media platforms where you can share your texts, photos and videos with a selected few 'close' people.
No matter how much you deny or acknowledge its hazards, we all know it is not a very safe place for the young minds to be at and let's face it, if it's gone, it would be gone for good.