Do you crave for the authentic Continental platter with no Indian or Chinese cuisine or spices meddling in the platter? Are you looking for the true to it core continental platter which is cooked or garnished with olive oil, the right kind of cheese added in the right amount and garnished with the authentic spices and herbs? If yes, then scroll down to end your wait for binging on the continental food! We present you the list of top 5 continental restaurants in Delhi/ NCR.
1.Fourtyfour
If you are of the opinion that continental food is always onerous to the pocket, then you are highly mistaken. This cozy place in Noida offers good continental food with a decent ambience and goes light on your pocket. This place can offer you great pastas cooked and garnished to the perfection. Also the sandwiches and beverages they offer are up to the mark. Must try!
Place: Sector 44 Noida
Time: 7 am to 12.30 pm
Cost for two: INR 700 approx.
2. Banter

Banter has a lovely ambience which offers both indoor as well as outdoor seating and great live music on the weekends. This place is quite popular as an authentic continental restaurant with a beautiful ambience and courteous staff. They also offer some amazing North Indian food, but the continental food lovers are bound to get solace here with the amazing unadulterated taste in the perfect ambience ever!
Place: Rajinder Nagar, New Delhi
Time: 12 pm to 12 am
Cost for two: INR 1500 approx.
3. Café Wink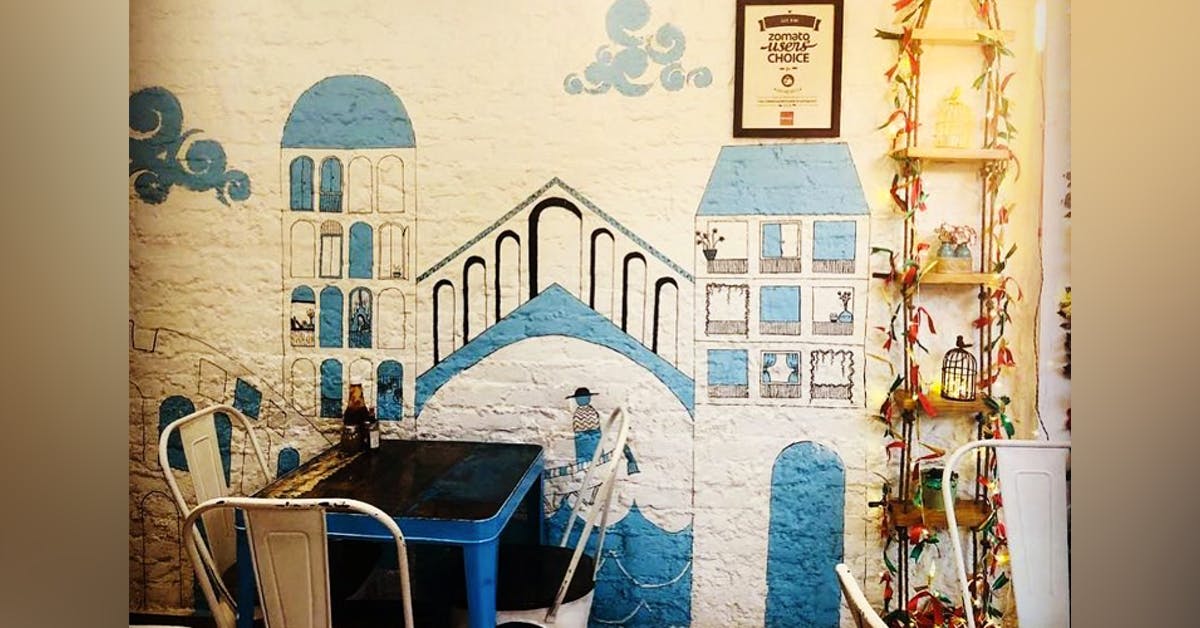 Head to this place if your tummy and taste buds are panting for cheese! This is a dainty café with a pleasant ambience and scrumptious food. Expect the typical menu of a café but with great flavors. You can binge on to your favorite continental food to your heart's and tummy's fill coupled with some yummy milkshake or other beverages. Their Garden Lasagne, cheese omelet and cheese garlic bread are highly recommended!
Place: Anand Vihar, New Delhi
Time: 8 am to 12 midnight
Cost for two: INR 800 approx.
4. 38 Barracks
If you really want to splurge on some good continental restaurant with a charming ambience and music to go with the mood and food, set 38 Barracks on your Google map and get going!
The continental food served here is going to satiate every taste bud of yours and the fancy food and glass decorations will make you drool over the food and beverages. The portion size is good for the cost they are charging, and the service too is great. Also, this place offers alcoholic drinks, so the continental connoisseurs can enjoy the delicious food with a glass of wine in the lovely ambience.
Place: Connaught place, New Delhi
Time: 11 am to 12 midnight
Cost for two: INR 2000 approx.
5. Feel Alive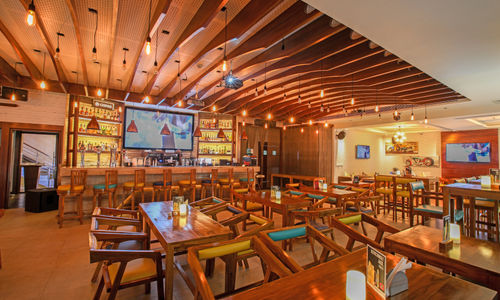 The name says it all. You can feel alive in this amazing continental restaurant which provides you with features like karaoke, live music, live sports screening, good food of course, alcoholic beverages and WIFI to make you feel completely alive. The cost is perfect for the perks they offer along with the delicious food. This is one of the very good places to hang out with your friends and for the couples who crave for some 'us' time with the amazing continental food.
Plan a fab continental weekend ahead with your family, friends and the special ones, because the most delectable food tastes even better coupled with a dainty glass of wine and the company of your loved ones!
Place: Sector 29 Gurgaon
Time: 11.45 am to 1 am
Cost for two: INR 1200 approx.