We are not trying to create any hoax, nor do we intend to create any hype for no reason! A report by Australia's Breakthrough National Centre for Climate Restoration (BNCCR) claims that we have just another 31 years after which the climate change will cause more than 90 percent of humans to wipe out. So, if we do not mend our ways of harming the climate, by 2050, the human race will cease to exist!
# How seriously should we consider this report?
The report claims that the cause for alarm is cent percent genuine. It argues that the data has been realistically calculated and bodies like IPCC (UN's Intergovernmental Panel on Climate Change) are not projecting the harsh reality with enough gravity. The report says that the level of greenhouse gases in the atmosphere is now bigger, and our Earth warmer than what human beings have experienced ever. BNCCR even questions the efficacy of the Paris Agreement that intends to cap the global temperature rise to 3 – 5 degrees Celsius and says it is enough for a catastrophe. The report by BNCCR says that the 3-degree Celsius rise in temperature already is creating an existential risk.
# Mumbai, Lagos, Shanghai, and other coastal cities face a potential risk: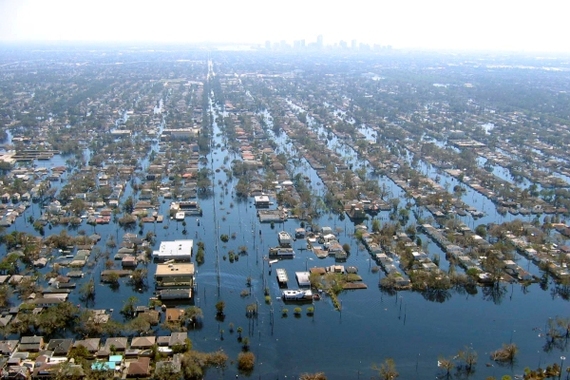 Warming of the climate by 3 degrees Celsius constitutes a 0.5 m rise in the sea levels bringing the coastal cities around the world to a potential threat.  If at all the climate reaches the 3°C rise,  most of the Florida and Bangladesh will drown and also the major coastal cities like Mumbai, Shanghai and Lagos will be flooded to an extent of creating a large number of climate refugees. This temperature rise would thus create a domino effect that would be hard to nullify. Imagine, there would be no more polar ice caps to reflect the Sun's rays and heat and other such horrific things leading to a chain reaction of making our planet even hotter. A 4°C will be more than enough to destroy 80 to 90 percent of the population world over as per the study.
This ain't a story or a sequence of any sci-fi movie. This is a hard reality, which if we don't accept and do the needful for rectifying our environmental damaging practices, we are undoubtedly heading towards our end game very soon!